Recent Vehicles
Browse through the vast selection of vehicles that have recently been added to our inventory.
Welcome to Nazcar a Family owned business established in1995, since then has become a leading competitor in the  automotive market with over 20 years experience in both new and pre-owned vehicles. Nazcar strives to provide the utmost in value and satisfaction. As specialists in the field, we believe your purchasing experience will be as enjoyable as your driving experience.
Our Cars
At Nazcar we have a large selection in pre-owned luxury and exotic cars. We want to offer you the best buying experience possible by creating a bond with our clients and not only meeting , exceeding all your needs.  Contact our sales team today at (phone number) or come in to see us to help you find your next car. If you don't see what you are looking for let us handle the job of finding your dream car.
Shipping
At Nazcar we have the ability to transport anywhere in Canada. Once you find a car we will arrange transportation based on your needs and what works for you. We will work with our transporters  to ensure  your car arrives safe and on time.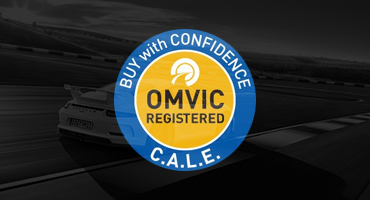 OMVIC REGISTERED
As the regulator of motor vehicle sales in Ontario, OMVIC's mandate is to maintain a fair and informed marketplace by protecting the rights of consumers, enhancing industry professionalism and ensuring fair, honest and open competition for registered motor vehicle dealers.
What are our Hours of Operation?
Sales Department
Mon:
By Appointment Only
Tue:
By Appointment Only
Wed:
By Appointment Only
Thu:
By Appointment Only
Fri:
By Appointment Only
Sat:
By Appointment Only
Sun:
Closed